Joe L. Rich
Birth: November 8, 1928
Death: January 31, 2000
Services for Joe L. Rich, 71, of Roswell, N.M. will be at 2 p.m. Friday at Afton Baptist Church with the Rev. C.L. Atkinson officiating
Burial will be in Afton Cemetery under the direction of Campbell Funeral Home.

He died Monday, Jan. 31, 2000, at Covenant Medical Center.

He was born Nov. 8, 1928, in Glenn. He married Louise Davis on Nov. 8, 1949, in Rotan. He had lived in Roswell since 1960. He worked for Chaves County Flood Control as a heavy equipment operator for 30 years.

Survivors include his wife; two daughters, Belinda Bennett and Zora Buckner, both of Roswell; three brothers, Bill of Roswell, William of Odessa and Billy Dean Wilson of Dublin; two sisters, Bernice Tull and Laverne Cox, both of Odessa; four grandchildren; and five great-grandchildren.
Burial:
Afton Cemetery
Dickens County
Texas, USA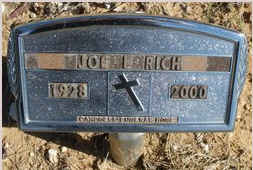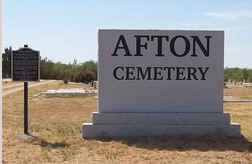 http://www.findagrave.com/cgi-bin/fg.cgi?page=gr&GSln=RI&GSfn=j&GSpartial=1&GSbyrel=all&GSdyrel=all&GSst=46&GScntry=4&GSob=n&GSsr=521&GRid=36936468&df=all&